Who Nick Is
Ever want to know how a worship leader and Christian apologist also became known as the top Catholic… [more]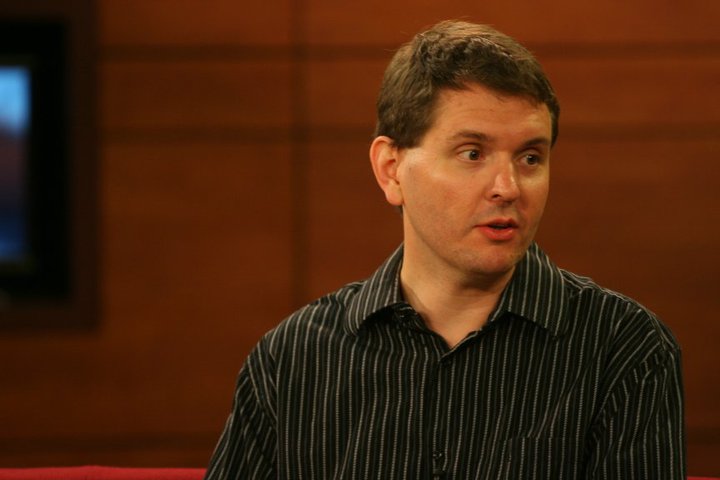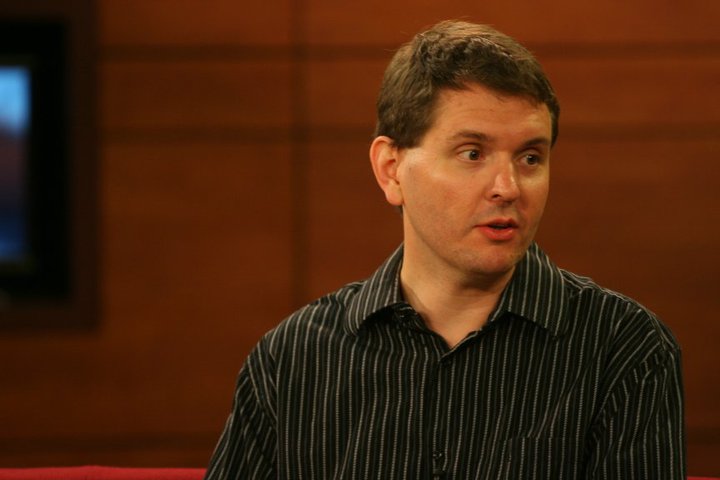 Free Music
Do you want the youth of your parish or school to have a token to remember Nick by? How about a free… [more]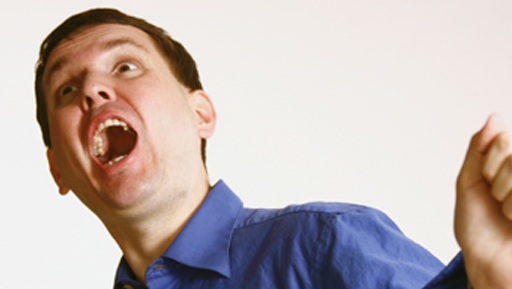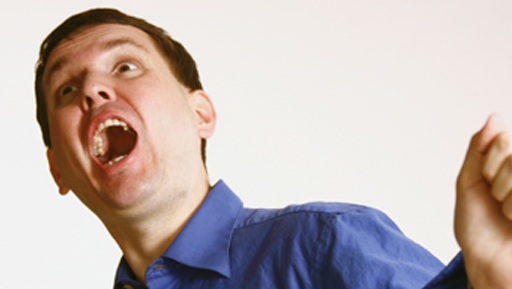 Social Media Links
Do you want to connect with Nick Alexander, using Facebook, Twitter, Google+, or other account? He wants… [more]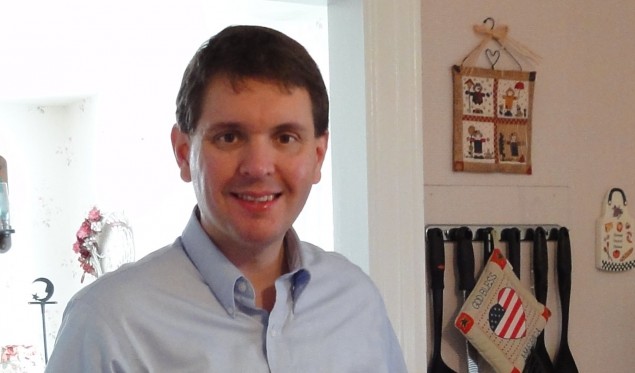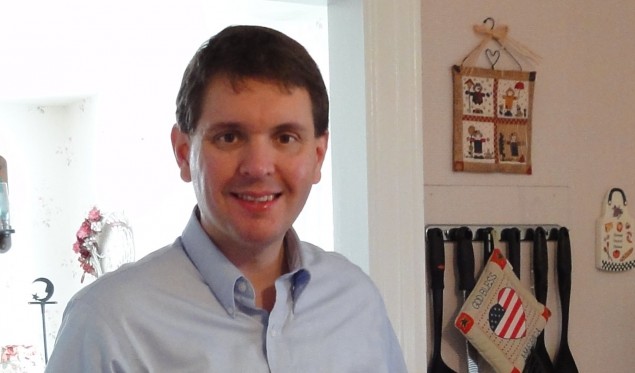 Welcome

Nick Alexander is ready and willing to serve you and your needs, to help foster renewal to families and youth/young adults.

Nick Alexander is a dynamic Catholic-Charismatic-Christian comedian/worship-leader/speaker. He has three comedy albums out, but is also available to share the Great News of the Living Reality of Christ in our Daily Lives, in a way that is engaging, funny, heartfelt and effective.

What Nick Does…

Nick Alexander has evolved his ministry over the course of twenty years, as he had grown spiritually and in skills.

Today, Nick is most known for four things: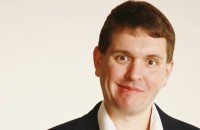 Find out more about Nick the funnyman…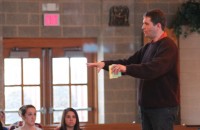 Find out more about Nick the speaker…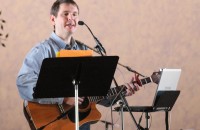 Find out more about Nick the Worship Leader…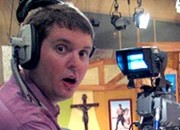 Find out more about Nick the Podcaster…
Nick's Blog

[Book Review]: Real Artists Don't Starve
Creative Artists Have It Harder Today It may not be obvious at first, but musicians, storytellers, artists and filmmakers have it harder than they have ever had. Certainly, we are seeing a wellspring of artistic activity, through free sites like Spotify or YouTube, with so much competition demanding your attention for a moment.  The floodgates have opened for all creatives... Read More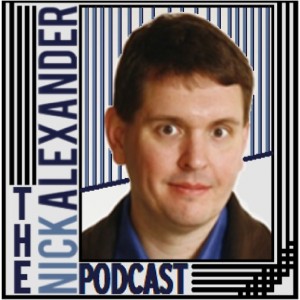 The Story Behind "The Singing Hosanna Song" (Ep. 16)
http://traffic.libsyn.com/prayermeetingpodcast/nap016.mp3Podcast: Play in new window | DownloadIt's been a while since I produced a podcast, and for that I apologize. Nick Alexander Podcast In this episode, I share where I had been hiding over almost a year (*cough* creating my first online course *cough*), and the circumstances that led to my first new parody video... Read More

[Parody] The Singing Hosanna Song
New Parody Song I am thrilled to have a brand new parody song, based on the hit one-hit wonder song "Escape (The Pina Colada Song)" by Rupert Holmes.  This song has had a resurgence as of late, particularly for its inclusion in the hit nostalgia soundtrack for Guardians of the Galaxy. Let's just say that once the idea was planted, I couldn't shake the... Read More

[Parody] Becky Did You Know?
Just now, I was prodded by an online friend on facebook to craft a parody song on "Mary Did You Know?" a Christmastime staple. I remember hearing this song first way, way back in 1990, by Michael English (before his multiple personal scandals) in a concert on the Jersey Shore. He had sung the song on his first, successful, self-titled album, that was... Read More

What do Catholics think about Halloween?
Somebody had asked on Quora: Why don't Catholics celebrate Halloween and what do they think about that day? Here's what I wrote: Halloween CAME from the Catholic Church. Halloween is short for "All Hallows Eve". In other words, the night before the Feast of "All Hallowed", or "All Saints". All Saints Day. Nov 1. Holy Day of Obligation. As to how it... Read More

Everybody Seems to Have a Jack Chick Story. Here's Mine.
Jack Chick, the anti-Catholic evangelist/comic-book artist provocateur, has passed away. He was 92. My First Encounter with Chick Comics I was raised in a mainline Protestant church in New York City. I had been bullied a lot in my early school years, but things began to turn around the week before I had entered high school. I had found Christ. My first two years of faith I... Read More

[Q:] How Can I Become More Mature in my Catholic faith?
How can I become more mature, Lord? Someone asked "How can I become more mature in my Catholic faith?" This was my response. Jesus simplified the Christian life for us when He reiterated the Greatest Commandment: Love the Lord your God with all your heart, with all your soul, with all your mind, and all your strength… and the second being to love your neighbor... Read More

What Made You Decide That You Wanted to be Catholic?
I initially didn't want anything to do with Catholicism. I had seen the fruits of those who had claimed to be Catholic, and all I saw was hypocrisy and apathy. I was a Protestant who had a born-again deeper experience the week before I had entered high school. And my public high school did have a Christian Bible Study as a school club, where in my senior year I had become... Read More

015: Tell the Good News! Five Approaches for Catholics
http://traffic.libsyn.com/prayermeetingpodcast/nap015.mp3Podcast: Play in new window | Download Many Catholics—both those in religious life and the laity—have a desire to evangelize. They take it to heart the words of Pope Paul VI, that the Church exists to evangelize. The problem is that most Catholics—myself included—are quite fearful of stepping outside our comfort... Read More
[New] Parody Video for Toby Keith's "I Love This Bar"
Hello! It is with great pleasure to introduce a parody video that I had a hand in helping bring to life. A few months ago, a songwriter named Skip West contacted me for help on his idea of a country song parody, this one being a celebration of local parish life.  We worked on it for a couple of drafts, and it ultimately became "I Love St. Bart's". He then... Read More

I'm Trying Snapchat
Follow me on snapchat! After catching up on the enthusiastic raves from the likes of Cliff Ravenscraft and Ray Edwards, I have decided to give snapchat a try. To put yet another social media platform is daunting, but there are some aspects to this which I find quite intriguing. Mainly, a way to create content that is fun to watch, but also can be uploaded to my YouTube channel's... Read More

What I Love About the Tenebrae Service
http://traffic.libsyn.com/prayermeetingpodcast/nap014.mp3Podcast: Play in new window | Download My Periscope thoughts about the Tenebrae service, and why I love it. Read More →
Read More Posts From This Category